On the Anniversary of my Rebirth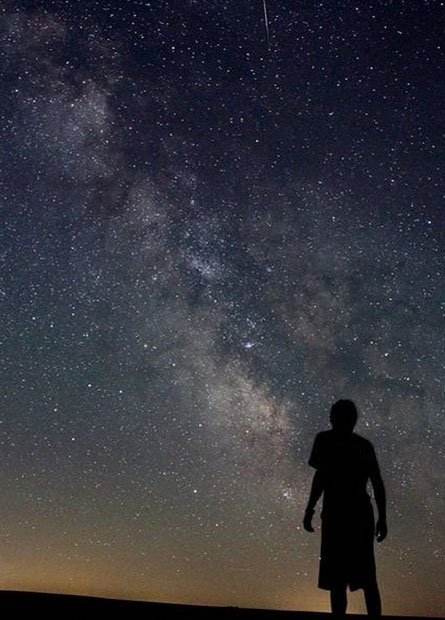 One year ago today I got a new lease on life. One year ago I made a kind of renewal of my vows with life. Today I celebrate a year of having said "Yes" and being reborn in love.
2017 began with a major change. On January 4, I had surgery for a Medullary Carcinoma of the Thyroid, a rare type of cancer - typically very aggressive - and in my case it had metastasized in cervical ganglia. Like anyone who gets this kind of diagnosis, in the moment it hit me hard. But after allowing space for my emotions and giving myself permission to express my fears, my anger, my anguish . . . I recovered my equilibrium and surrendered to the experience I was being offered and the lessons it would bring. I accepted the invitation I had received. I didn't ask for anything, I didn't plan anything, I simply assented and took the challenge of illuminating what could have been a dark time of sickness.
After receiving the diagnosis, I had 37 days until the surgery. Instead of waiting fraught with worry, I took that time as grace and began to apply all of my being to fortifying myself. I marshalled my creative power, trusting that everything that comes to us has a greater purpose. I was also confident from my studies and practice in integrative medicine that my body has a special capacity for self-regulation and that I could help it to cleanse, to repair and to revitalize itself. Working from that principle, I did what every patient has to do: to take the healing process into their own hands. So it became about being consistent with what I've preached to my patients and what I've said in lectures and conferences.
I turned to my many resources, including my studies, my profession, my life-style and previous personal work. Fortunately, I already had a foundation through my diet, my exercise routine, my meditation practice, etc. I had the tools and the consciousness to face things proactively.
According to "official" medicine, the first step was surgery. According to the kind of medicine I practice, the first step was to prepare myself in every way: physical, mental, emotional and spiritual. And to that end I dedicated myself, to "prepare the ground," to be in the best possible condition so my cells could respond optimally. This process of simultaneous surrender and commitment was the most powerful experience I can ever remember. My days were focused on giving myself the best I could, more rest, treatments with acupuncture, ozone therapy, serums with high doses of vitamin C, homeopathic injections, supplements, coffee enemas and of course, continuing the anti-cancer diet I established some time ago.
I had a daily routine which I followed with discipline and heart-felt gratitude, partly because it gave my body the opportunity to respond and partly because I felt privileged to have such resources. Most importantly, I was alive!
I received many gifts, some of which I discovered after the surgery. For example, I discovered that I had lived with this aggressive cancer for nearly 30 years, but in me it had largely behaved very kindly. My doctors and I came to this realization in subsequent checkups, and it's something I'm still processing.
So much has happened I can't mention it all, from the synchronicities that gave the first clues to my doctors and me in the Dominican Republic, to finding the incredible medical team at Mount Sinai Hospital in New York City who diagnosed and treated me and where I'm still doing follow ups. It was also invaluable to have my team at Lunavital, as well as colleagues and friends who supported me from a distance or close at hand with suggestions or personal treatments. Yet actually, except for my immediate family and a few colleagues who are also friends, I chose to keep my situation private, to stay more focused, to have time for myself and to avoid dispersing the positive energy I was building. I needed that for myself. I received everything else I needed in the moment from those who prayed with me, those who cared for me, those who traveled to be with me and those who gave me heart-felt support from a distance.
My mother and my siblings understood and respected my decision. They gave me love, support and at the same time, enough space. Edward, my life partner, who received the news with me and held back his tears to contain mine, was and is my true companion on this voyage.
Fortunately the results of my post-surgery monitoring have been surprising for my doctors - besides the removal of the thyroid, they extracted 35 ganglia, 6 of which were positive. However, since then I haven't had to do anything else invasive. I've continued with some integrative treatments, those I know well and have offered to others for 25 years. I'm still doing them, albeit less intensely.
I always kept my doctors informed about all I was doing to prepare and maintain myself. Noting the speed of my recovery and my body's overall response, my surgeon said: I don't understand the medicine you practice but I respect it. Continue everything you're doing because it's worked. A few months ago, he fully discharged me and now I only do follow up appointments with the endocrinologist.
The learning has been intense and immense and by and by I'll relate more of that. Today I'm celebrating in my heart and felt it was time to share. I'm thankful for everything and would not change a second of my experience. I'm grateful for every intermediary in the universe that's helped me to grow and supported me, that's helped to magnify my courage and to accept more fully all that I am. I'm thankful for the moments of darkness and light, fear and bravery, death and life, and above all, love and reconciliation. I've been able to exert my co-creative force, to feel my power and see life with new eyes.
In the midst of the process I felt in my own flesh how vulnerable life is, how unforeseeable. At the same time I felt the power inside of me when I'm in contact with my R.E.A.L. being, with God in me. That power that allows me to flow with what it is, to respond differently in the most difficult circumstances. I choose how I respond. That's possible and I've lived it in a big way.
I'm thankful for my thyroid, now a butterfly of light, which allowed me to live without worry for many years, then gave me the chance to receive its message and recover my health and now helps me to rebuild the golden bridge it symbolizes in my body. Today I celebrate my rebirth, I celebrate a year of healing and love.

Raquelina Luna
This email address is being protected from spambots. You need JavaScript enabled to view it.
www.raquelinaluna.com